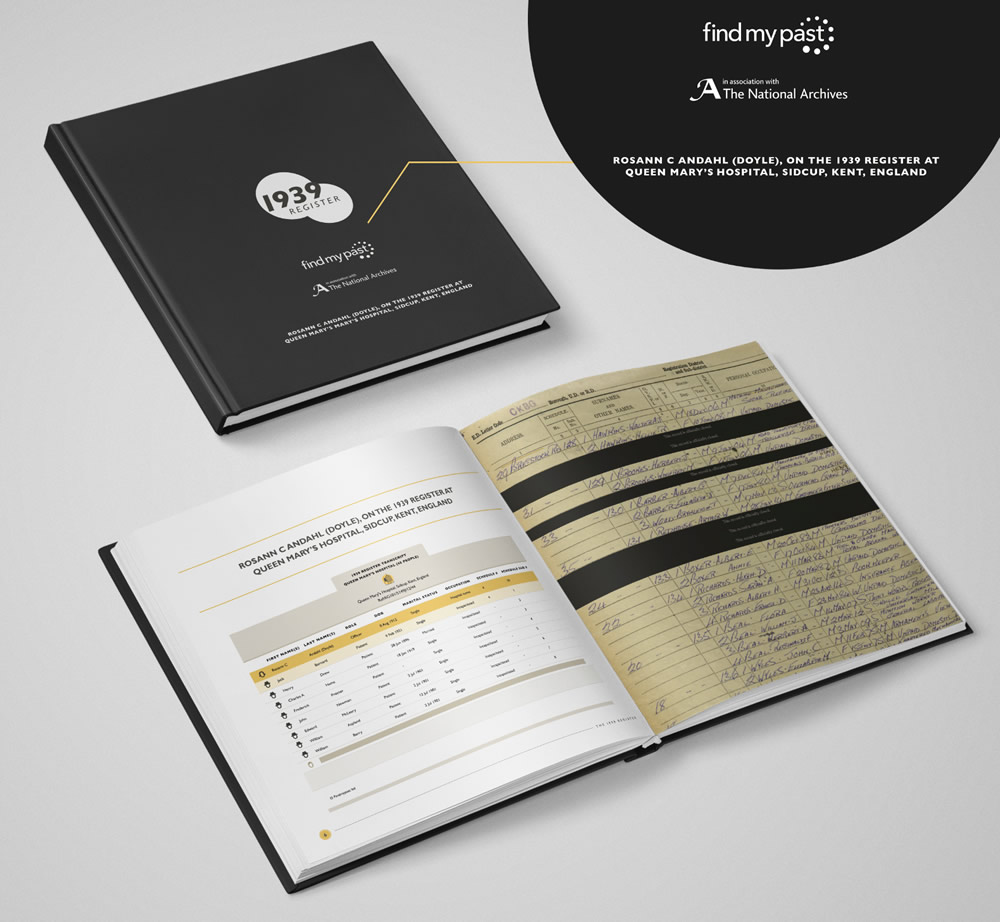 Customised 1939 Register Coffee Table Book
A customised 1939 Register coffee table book (24 page hardcover) containing your Record title on cover, specific document image, transcript and infographics from the record that you unlocked in the Register (excluding maps). Also inside are Second World War posters taken from The National Archives, national newspapers from the era and photographs and articles depicting life in 1930s and wartime England and Wales. The book covers a number of topics relevant to wartime Britain, including the 1939 Register, the Road to War, Evacuation, Rationing and The Blitz. A perfect gift for anyone with an interest in World War II Britain.
To order this book please go to findmypast.co.uk/1939register and purchase the specific record from the 1939 Register that you would like to appear in this book. Once you have bought the record you will see a link back to this shop to place your order.
More Product Info »
Availability
In Stock
Title
Customised 1939 Register Coffee Table Book
Product Code
FMPA_001_BESPOKEBOOK
Edition Type
Open Edition
Copyright
© 1939 Gift Shop
More Details
• Shipping: Usually ships within 5-7 working days