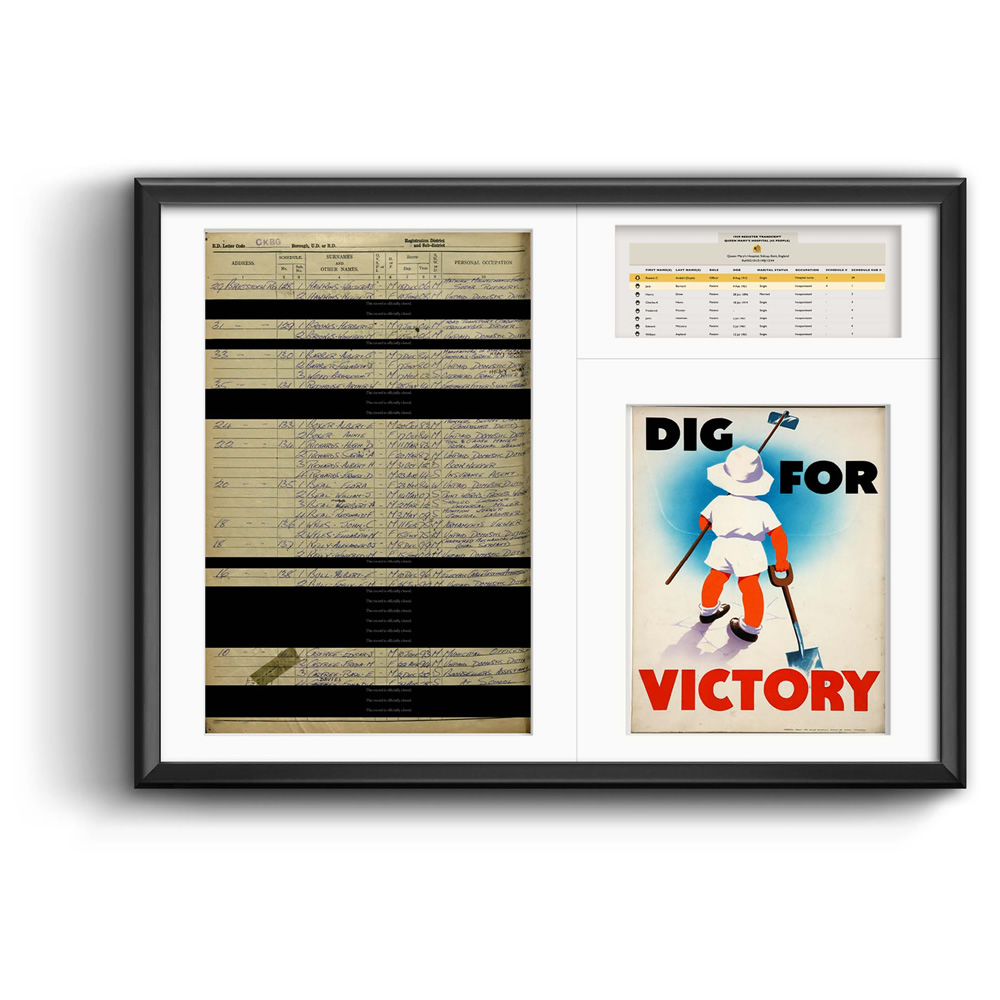 Customised Framed Multi Aperture Mounted Print 40x50cm
A customised 1939 Register framed mounted print showing the specific document image, transcript and infographics from the record that you unlocked in the Register and a poster from The National Archives.
To order this framed print please go to findmypast.co.uk/1939register and purchase the specific record from the 1939 Register that you would like to appear on the print. Once you have bought the record you will see a link back to this shop to place your order.
More Product Info »
Availability
In Stock
Title
Customised Framed Multi Aperture Mounted Print 40x50cm
Product Code
FMPA_001_BESPOKEFRAMEDMOUNTEDPRINT
Edition Type
Open Edition
Copyright
© 1939 Gift Shop
More Details
• Shipping: Usually ships within 2-3 day(s)